Meet your Resident Director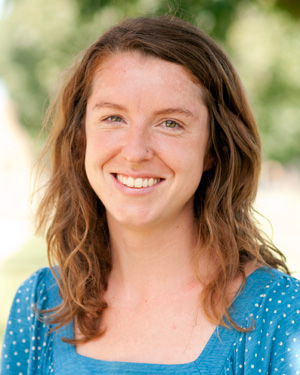 Heather Goertzen, RD of Kratz/Miller Halls
E-mail: heatherag@goshen.edu
Phone: (574) 535-7291
College: B.A. in psychology from Taylor University
M.A. in counseling from Mars Hill Graduate School
Birthplace:  Midland, MI

What made you want to become a RD?
I first must confess that I didn't deliberately set out to become a Resident Director. That said, God has brought about this position and this community at GC as a welcome gift. After my own undergrad experience, I set out with hopes of studying counseling and using those gifts to open opportunities for Kingdom justice, healing and peace. After five years of working among the poor in Bolivia, my husband Wes and I decided to head stateside and seek life together here. Life as a Resident Director allows me to live out my vocation as counselor, writer, advocate, friend & prophet alongside students who are making their own vocational, spiritual, academic discoveries.
What does the position of RD mean to you?
I tend to be drawn toward work that is more of a lifestyle than a job. I like sharing life with students, walking alongside through encounters and diversions, creating safe places of reflection and growth. The college experience, especially if fully lived into at a place like Goshen, is an amazing opportunity to absorb wisdom in academic community. Being an RD means staying available and creating the best possible space for students to learn, grow, thrive.