President's Council
James E. Brenneman, President
Scott Barge, Director of Assessment and Institutional Research
Bill Born, Vice President for Student Life and Dean of Students
Jim Caskey, Vice President for Institutional Advancement
Jim Histand, Vice President for Finance
Ross Peterson-Veatch, Associate Vice President for Academic Affairs
Anita Stalter, Vice President for Academic Affairs and Academic Dean
James Townsend, Vice President for Enrollment Management and Marketing
---
Dr. James E. Brenneman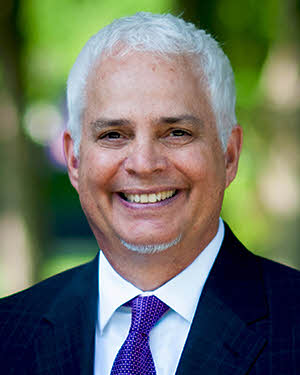 President
Goshen College 2006 – present
Email: president@goshen.edu
Phone: (574) 535-7501
B.A., Goshen College
M.Div., Fuller Theological Seminary
M.A., Claremont Graduate University
Ph.D., Claremont Graduate University
Educator, biblical theologian and church leader Dr. James E. Brenneman is the 16th president to serve Goshen College.
As a Goshen College student, Jim pursued an interdisciplinary degree, combining Bible, biology and natural science, and graduated in 1977. He went on to attend Associated Mennonite Biblical Seminary and completed a master of divinity degree from Fuller Theological Seminary. At Claremont Graduate University, he earned a master of arts degree in religious studies and a doctorate, with a focus in Hebrew Bible/Old Testament studies.
Jim was the founding lead pastor of Pasadena (Calif.) Mennonite Church, and spent 26 years there. Ordained in 1986, he is a credentialed minister of Mennonite Church USA. He also served on the faculty at Episcopal Theological School at Claremont (Calif.) in Old Testament scholarship.
As president of Goshen College, Jim's vision for the Christian college includes it becoming more diverse, more sustainable and more known for the ways it is "healing the world, peace by peace." He launched the Center for Intercultural Teaching and Learning in 2006 upon receiving a $12.5 million grant from Lilly Endowment Inc. and became the second Indiana college president to sign the American College & University Presidents' Climate Commitment to work toward a carbon neutral campus in 2007.
---
Dr. Scott Barge
Director of Assessment & Institutional Research
Goshen College 2010 – present
Email: scottcb@goshen.edu
Phone: (574) 535-7110
B.A., Goshen College
Ed.M., Harvard University
Ed.D., Harvard University
Scott returned to Goshen to begin work in the areas of institutional research and assessment in 2010 as he completed his doctoral studies in the Boston area. This marks his third stint at Goshen College, having worked in institutional research roles during the 2000-01 and 2004-05 academic years. From 2001-04, Scott served as Associate VP for Marketing and was on the English faculty at LCC International University, where he currently serves on the board. Scott oversees assessment and institutional research on campus, working with academic and administrative departments to ensure data-driven decision making in pursuit of clearly articulated learning and operational objectives.
---
William J. Born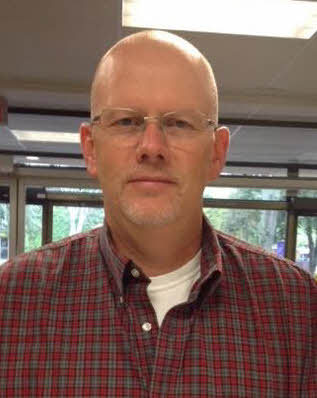 Vice President for Student Life and Dean of Students
Goshen College 2002 – present
Email: billjb@goshen.edu
Phone: (574) 535-7543
B.A., Tabor College
M.A., Emporia State University
Bill has been dean of students since 2002, following five years as associate dean for student development at Bethel College (North Newton, Kan.). Previously he was assistant director and counselor in the Tabor College (Hillsboro, Kan.) admissions department and coached men's tennis. He served as a youth pastor at Ebenfeld Mennonite Brethren Church, Hillsboro, Kan., for three years and, from 1995 to 1999, was chair of the Southern District Mennonite Brethren Church Conference youth commission. He majored in Bible and philosophy at Tabor, graduating with honors, and earned a master's degree in student personnel, higher education administration and counseling at Emporia State University. The dean of students oversees campus housing, activities and clubs, student discipline, campus ministries, academic support, career services, health and wellness, counseling, orientation, athletics, conference and events and the Rec-Fitness Center.
---
Jim Caskey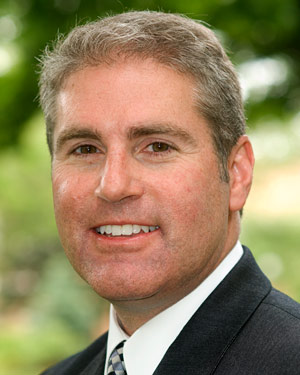 Vice President for Institutional Advancement
Goshen College 1997 – present
Email: jimkc@goshen.edu
Phone: (574) 535-7556
B.A., Goshen College
Jim became vice president for institutional advancement on Jan. 1, 2010 following 12 years working in the development office, first as the regional director of development and then as director of major gifts. Raised in Bluffton, Ohio, Jim is a 1984 Goshen College graduate with an art major. After college he pursued a career as a designer and then lived with his family in Indianapolis while working as an account executive for Ropkey Graphics, Inc. for 11 years. In 1997, Jim returned to Goshen College to serve as the regional director of development, with responsibility for fundraising in the eastern half of the United States. During that period, he helped form the Maple Leafs Athletic Club, assisted with a capital campaign to raise funds for the Music Center and helped form the President's Circle, the group of donors who give $25,000 for unrestricted use to the college annually. In 2004, he began to focus primarily on maintaining strong institutional relationships with the college's top donors. In 2006, Caskey became the director of major gifts, with a significant role in introducing the then-new president and vice president to key donors, doubling the size of the group of largest donors, as well as helping to design a comprehensive campaign.
As the vice president for institutional advancement, Jim oversees Development, Alumni, Church and Parent Relations, and the Music Center.
---
James L. Histand
Vice President for Finance
Goshen College 1990 – present
Email: jimlh@goshen.edu
Phone: (574) 535-7456
B.A., Goshen College
M.B.A., Temple University
Jim became vice president for finance in 1997 after seven years as an assistant and associate professor of accounting in the business department. Prior to coming to Goshen as a professor, Jim was a practicing Certified Public Accountant (CPA), first for a large regional accounting firm in Pennsylvania and later as owner of his own CPA practice. Jim also taught high school for three years and coached several high school sports. At Goshen, Jim is responsible for the overall institutional budget and business functions of the college. He oversees the areas of human resources, accounting, physical plant/facilities, printshop, and auxiliaries such as the bookstore and dining hall services.
Visit the V.P. for Finance website.
---
Dr. Ross Peterson-Veatch
Associate Vice President for Academic Affairs
Email: rosspv@goshen.edu
Phone: (574) 535-7504
B.A., Earlham College
M.Ed., Indiana University Bloomington
Ph.D., Indiana University Bloomington
Ross is originally from Oklahoma, but has lived in Indiana since 1984. He began his college teaching career in 1987 as a Spanish instructor and has been in the classroom at various levels ever since. He has taught many different subjects, including Spanish, Economics, Folklore, and interdisciplinary social science courses for first-year college students. He currently teaches in the Master of Arts in Intercultural Leadership (MAIL) Program at GC. Ross's academic background is in Folklore, Spanish language, and Colonial Latin American Literature.
Ross was appointed to lead the newly formed Office of Graduate and Continuing Studies (OGCS) on July 1, 2013, and serves as Co-Director of the Master of Arts in Intercultural Leadership (MAIL) program as well as teaches in that program. He also organizes Faculty Development efforts at Goshen College and consults with departments and faculty on Curriculum and Assessment.
---
Dr. Anita Stalter
Vice President for Academic Affairs and Academic Dean
Goshen College 1987 – present
Email: dean@goshen.edu
Phone: (574) 535-7503
B.S., Eastern Mennonite College
M.Ed., James Madison University
Ph.D., Michigan State University
Anita became vice president for academic affairs and academic dean in 2001 following 14 years as a professor in the education department and director of teacher education at Goshen College. Before coming to Goshen College she was a teacher in the Harrisonburg, Va., public school system and served as director of the school for youth and adolescents at Oaklawn Hospital in Goshen. As vice president for academic affairs, Anita is responsible for managing and administering the academic programs consistent with the mission of Goshen College and overseeing the Good Library, Mennonite Historical Library, Merry Lea Environmental Learning Center, general education, Center for Intercultural Teaching and Learning, and the registrar's office.
Visit the Academic Dean's website.
---
James Townsend
Vice President for Enrollment Management and Marketing
Goshen College 2012 – present
Email: james.townsend@goshen.edu
Phone: (574) 535-7368
B.A., Abilene Christian University
M.B.A., LeTourneau University
James (better known on campus as "JT") became vice president for enrollment management and marketing in June 2012.  Bringing more than 25 years of higher education leadership and experience to the position, James oversees the Admissions Office, Financial Aid Office and the Communications and Marketing. Prior to coming to Goshen, he served in leadership roles at LeTourneau University and Abilene Christian University, both located in Texas. James has served on the board for the North American Coalition of Christian Professionals (NACCAP), served on numerous peer evaluation teams with the Independent Colleges and Universities of Texas (ICUT) organization, has been part of advisory groups within higher education, and presented sessions on social media, sustainability in Christian colleges and universities, working with the millennial generation, and enrollment of diverse student populations. He is a member of the American Marketing Association, the International Leadership Association, the National Association for Admissions Counseling (NACAC) and a graduate of the Harvard Summer Institute on College Admissions. James has completed all coursework toward his Doctor of Education degree in Organizational Leadership in Higher Education from Grand Canyon University.